Our network is full of stories. Correctly applied, they can help us illustrate how the Mozilla Leadership Network acts as a magnet, training ground and recharge station for innovators and leaders protecting the web.
The challenge: right now, these stories are not captured in a systematic way across the network. That makes them hard to gather, understand and use to inform strategy. So…
How can we systematically aggregate, analyze and act on this qualitative data and raw material?

Our goal for this sprint:
Design a prototype story engine
Essentially: an MVP system to collect evidence narratives. These structured stories can serve as qualitative data, raw material for outreach and fundraising, feed into our various comms channels, and strengthen our network.
First step: do a 3-day design sprint. Build a quick and dirty prototype. Then test it with a handful of key customer segments.
Why? To increase and measure our network strength. And continually highlight the human stories behind it.
Quantitative + Qualitative
We want the best of both worlds: the human power of stories combined with methodological rigour. Learning from other organizations (Greenpeace, Upwell) and building on tested approaches (Utilization Focused Evaluation, Outcome Mapping, Most Significant Change).
Who? In this initial sprint the team is my colleague Chris Lawrence, longtime Mozilla contributor Christine Prefontaine and OpenMatt. This was an intentionally small group to help us get to some MVP process and prototype to discuss and test with provide a surface area for further iteration and conversation.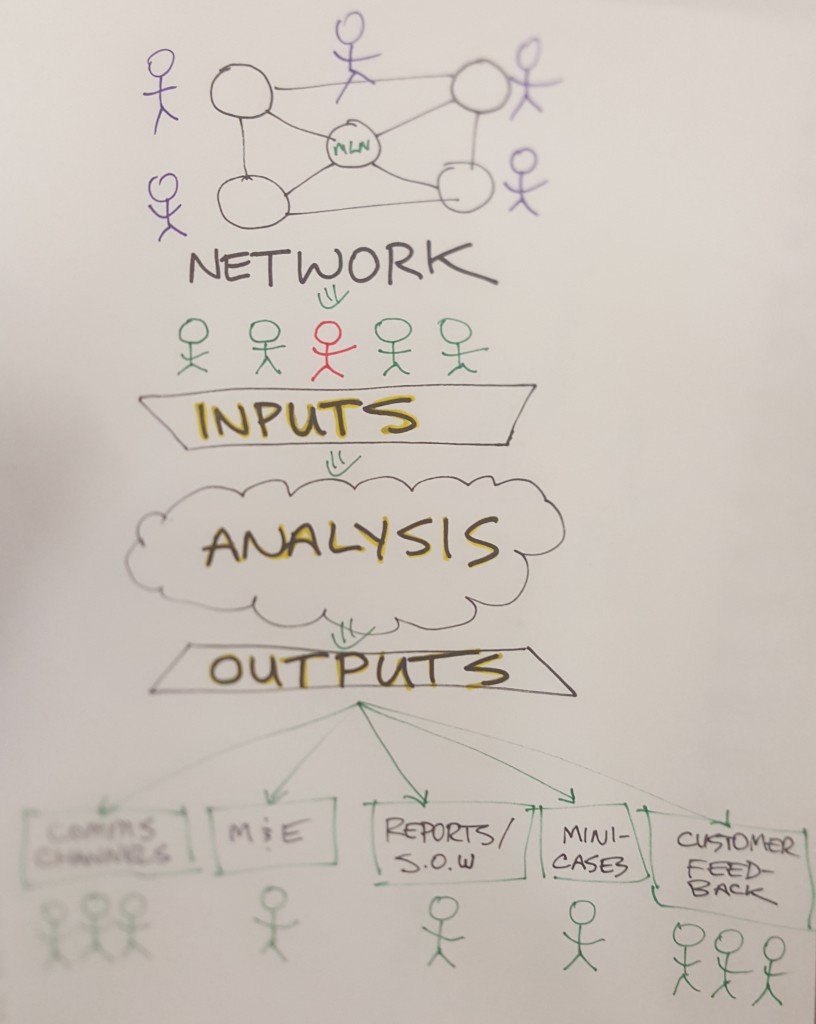 Inspiring Story Examples
Potential Methodologies
Useful Resources & Reading
Potential tools and software
Related work
This project will touch on and potentially serve a bunch of different projects and initiatives already underway:
Kinds of data and stories we may want to collect:
1) What / Why
Alignment around our issues. What are network members doing / planning / thinking about our core issues? (e.g., web literacy, privacy / security / inclusion). And: why it matters. Inspire us and others about why these issues matter.
maps to: network alignment, communications
2) How
Alignment around working open / open leadership / tech-savvy collaboration.
How are you working on those issues? Open leadership / working open in action. Emerging best practises / inspiring examples of collaboration / lifehacker for work.
maps to: curriculum
3) Motivation / Customer Service
Testing and refining our Value Proposition. How can we serve our members better? How do we learn more about what network members / customers want? How do we get better market / customer data? Stories and data they help us make our programs and inititaives / products better.
maps to: Membership / value proposition
4) Celebrating successes
What does distributed winning look like?
maps to: Network Influence, communications