Video recording of the Aug 26 Mozilla Learning community call
For the Mozilla Learning plan right now, we're focused on impact. What impact will our advocacy and leadership work will have in the world over the next three years? How do we state that in a way that's memorable, manageable, measurable and motivational?
How do other orgs do it? As a way to think big and step back, we asked participants in Tuesday's community call to give examples of organizations or projects that inspire them right now. Here's our list.

Who inspires you?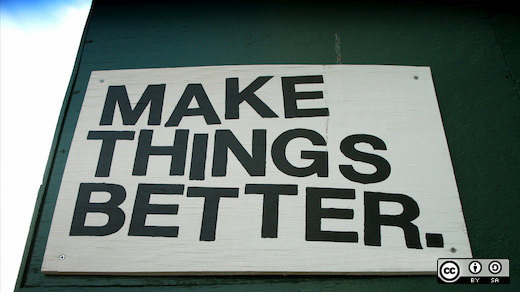 takeaways?
The above examples are…
Crisp. Our group was able to communicate the story for each of these projects — in their own words, off the top of their head, in a single sentence. That means the mission is telegraphic, simple and sticky.
Viral. Each of these organizations has succeeded in creating an influential, mini-evangelist to spread their story for them: you!
Edgy.  Many of these examples have a bit of punk rock or social justice grit. They're not wearing a bow tie.
Diverse. There's a broad range of stuff here, not just the usual tech / ed tech suspects. This is a party you'd want to be at.
Real. There's no jargon or planning language in any of the descriptions people provided — the language is authentic and human, because no one's trying too hard. It's just natural and unscripted.
Can we get to this same level of natural, edgy crispness for MoFo and our core strategies? Would others put us on a list like this? Food for thought.