TLDR = your weekly summary of what's up with Mozilla Webmaker.
Let's teach the web
Introducing webmaker.org/teach. We've got great new kits, teaching guides and projects for teaching digital literacy and webmaking. This 90-second presentation tells the story:
Get involved:

The Webmaker web site's "summer of change"
This slide presentation from Brett Gaylor provides a preview of what's next for the Webmaker web site. Including new information architecture, mark-up in Popcorn Maker, mashing up Thimble and Popcorn Maker, "hack in place" and more.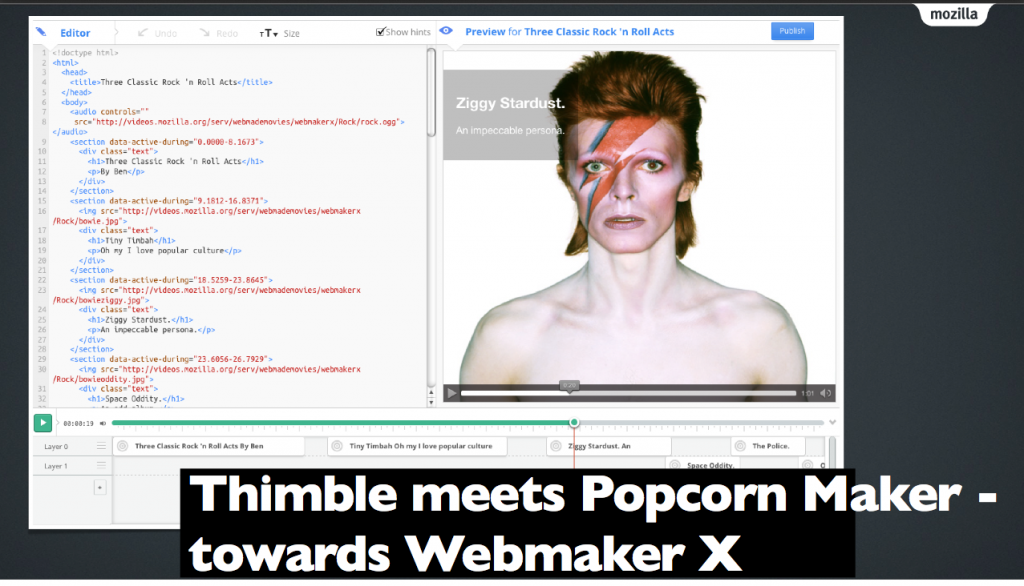 Testing Localization wtih Git Hub
I'm a combination of Nerd + Teacher 😛
–Alvar
Alvar is an eduactor based in Buenos Aires who teaches 6 to 12-year-olds, and also teaching teachers how to use technology in the classroom. Lately he's been working on testing new ways to localize Webmaker teaching guides, resources and wiki pages. He documented his work along the way, including how he used Transifex and Github.

Localization workflow using Github and Transifex. Alvar's post documenting the process — in original Spanish or hacky Google Translate English
Your life in six words on the web
High school students using the six word memoir Thimble project to explore philosophy and enlightenment:
New Webmaker Projects this week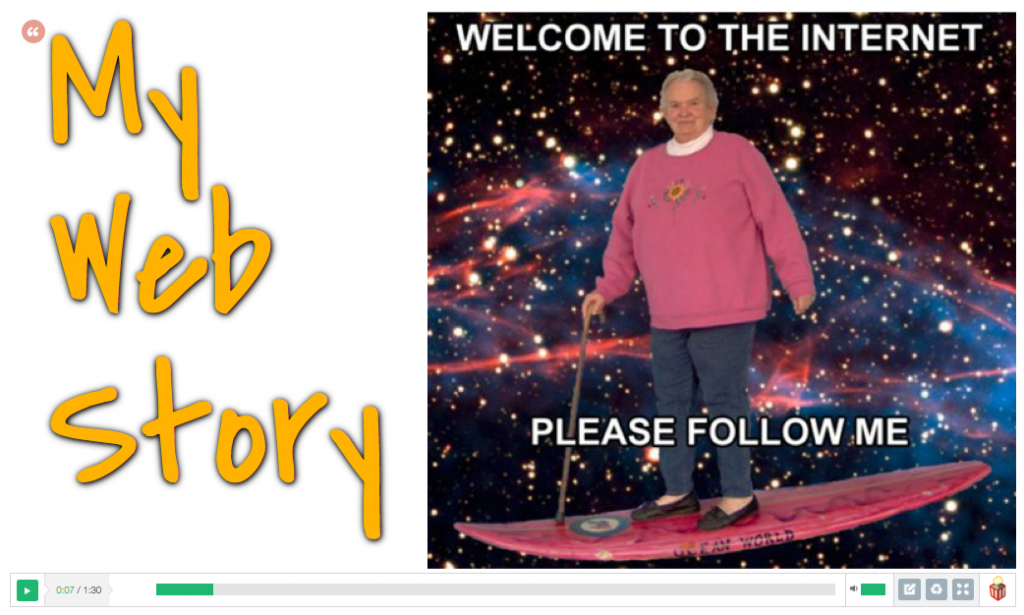 Wish Mozilla a happy 15th birthday with projects like these:

Popcorn Meets the Pope
Dave Humphrey's post on a great recent Popcorn project by BBG as a procedural storytelling experiment. It usesSoundCloud audio about the election of the new Pope, combining source media from multiple YouTube clips, images, text, and other audio and weaving them together into a complete web-media experience.
Planet Webmaker round-up:
Building a Web Literacy standard. Join these community calls every Thursday as we spring towards beta. + More on the blog
Mozilla Boston meet-up. @CaptainCalliope just started a Meetup group to get some serious Mozilla trouble going in Boston.

University of Michigan researchers share their reflections on using Open Badges for student conference.

Badge pathways. Carla: "Badge pathways provide people with opportunities to make decisions based in personal agency, to define steps that may seem more like hops, and to think about ways to do things that aren't sequential."