TLDR = your summary of what's happening with Mozilla Webmaker this week, focused on mentors and builders — the community making Webmaker
Make your own webby Valentine
These awesome new Webmaker projects make it fun and easy:
Finalized Webmaker 2013 plans
We gathered your feedback. We iterated. We shipped. Here are the crystalized plans and roadmaps:

Pushing Thimble's envelope
We're seeing some great new projects that set new bars for what's possible with Thimble. The new Mozilla Bhopal page above, created by Komal, a Mozilla Rep from India, provides a great template for others to remix and re-purpose.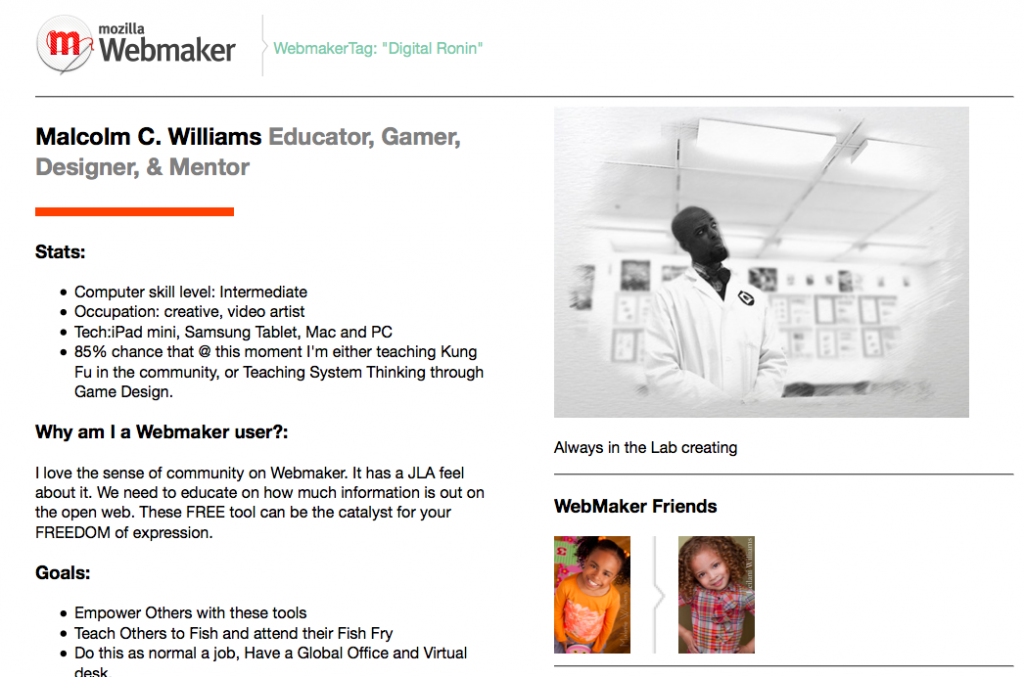 Malcolm did something similar, building off a template Jess presented in last week's Webmaker call. Click on his "Webmaker Friends" to link through to his daughters' pages.

Creating a new "Web Literacy Standard" for the world
How can we create a global standard for web literacy together? That was the question mentors, instructors and educators gathered last week to answer in the first-ever Mozilla Web Literacy standard online gathering.

Design new Mozilla WebDev badges