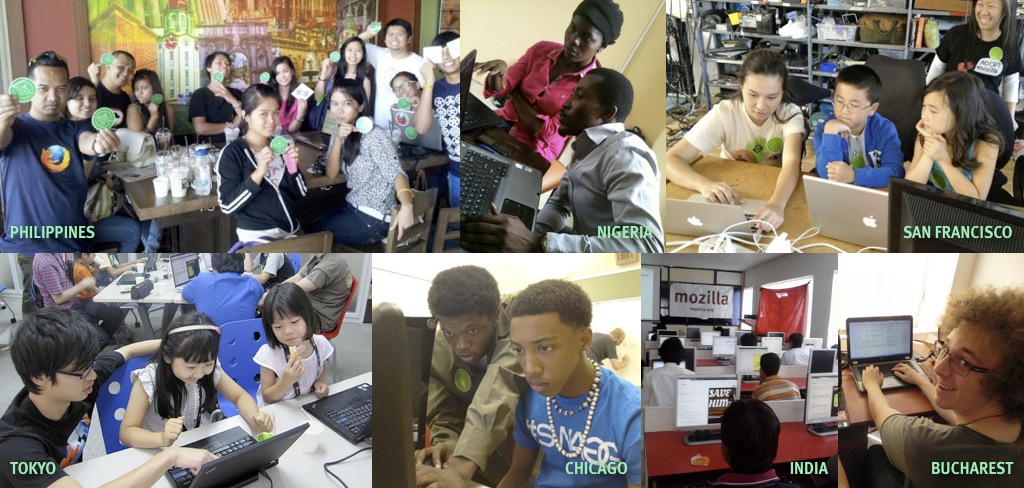 This past Saturday and Sunday, people around the world threw a giant party unlike any other. Grandpas in Tokyo came. Kids and parents in San Francisco came. People in Romania did it for 48 hours straight.
Welcome to #MozParty
In Toronto, they made digital animations and robot invasion videos. In Nigeria, novice webmakers created their first-ever web pages. Santiago created tools for citizen journalists, Bucharest made mobile apps, and Dublin used Popcorn to annotate their favorite skateboard videos. In Pune, India, they made web pages about environmentalism, and in Guadalajara they built a website for a school.
"Tomorrow, us and the rest of the world will learn how to code at #mozparty" –@JeanAustinR
These great photos and projects tell the story. Diverse backgrounds, skill sets, ages and themes, all coming together with one goal: to rock the world's first-ever Summer Code Party. And they're just getting started.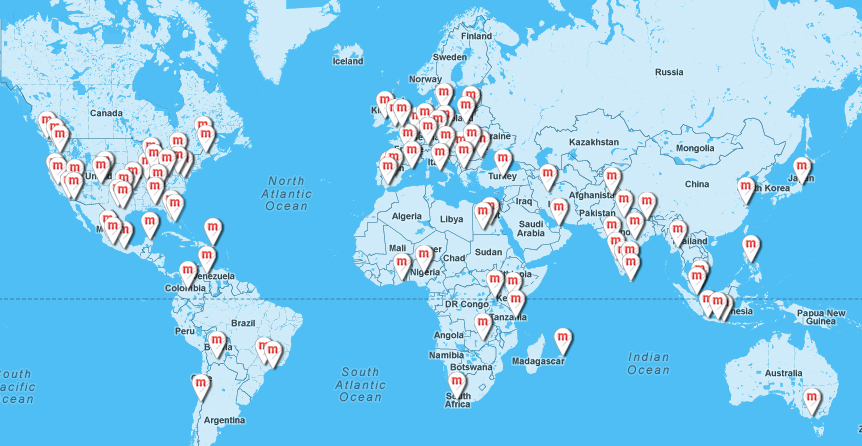 More than 1,000 people attended 125 events world-wide
And that's just the opening weekend. More than 400 other events are already planned for the rest of the summer, from London to Barcelona to Dar Es Salaam and Kampala. All culminating in a big final wrap-up on September 23, showcasing all the amazing stuff we made and learned together.
From hacking toys to tweaking Tumblrs to making robot invasion videos
Check out the Mozilla Webmaker Tumblr for more great examples of what folks are making and learning using new Mozilla Webmaker tools and projects.
"I don't need to teach the kids, they're happy to teach each other" –@jbuckca
With your help, this will be the summer the world learns the web. Or, as Mark Surman put it, the summer where we plant the seeds together to make that possible.
"Your step-dad is on your site learning to code" –@erinknight's mom

Learn more and get involved
"The web is the canvas on which you are going to make to your art." –Damian Kulash, Ok Go
Ok Go's Damian Kulash helped kick off the Summer Code Party as part of the Mozilla Popcorn "StoryCamp:"