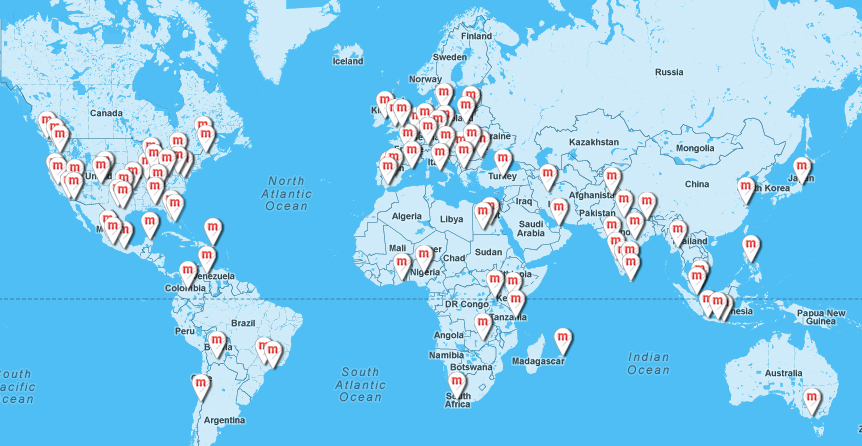 Get ready for the Global Weekend of Code!
It's on. Mozilla's Summer Code Party blasts off this weekend with the Global Weekend of Code. More than 100 community-organized events will happen around the world on June 23 and 24 — from San Francisco, London and Tokyo to Toronto, Nairobi and Santiago.

And that's just the beginning. The party will continue all summer long, with more than 400 events now planned between now and Sep 23 — spanning 320 cities and 67 countries!
You made this happen: a global movement to teach and learn the web. All through open, community-powered participation and sharing. Here is your survival guide.
What's going to happen?
Beginning this weekend and running to September 23, the world will teach and learn the web through the first-ever Summer Code Party.

View Mozilla Summer Code Party events in a larger map
Where's it all happening?
Everywhere. Find an event near you, or create your own. Our handy event guides make it easy. Here's just some of the events happening this weekend:
What are people going to do?

On the new webmaker.org web site, you'll find more than 20 new projects to help you make something amazing with the web. Plus great new tools like Thimble, the X-Ray Goggles and Popcorn. Some highlights:
How do I join the #MozParty conversation?
The new webmaker.org/news page is your one-stop source for Summer Code Party news.
Some highlights:

Help! How do I get support? #MozHelp
Got a question? Need help with your event? The answers you're looking for are here: webmaker.org/support.
Some highlights:
#MozHelp

is your friend. Just tag a tweet with #MozHelp and a volunteer will get in touch!
Summer Code Party FAQ. Check here first! New questions and answers added daily.
Event Guides. Step-by-step help with hosting your event.
Still stuck? Email us at mozparty [AT] mozilla [DOT] org
On IRC? Come on over to irc.mozilla.org and join the #MozParty channel.
Promote your event. Download a poster and postcard kit.
Want to help with support and storytelling?

Volunteer here

.

Partnering with you
As Mozilla's Mark Surman explains:
Mozilla Webmaker is premised on the belief that we can build a global community of people who share our goals. We chose Summer Code Party as our first big step because we know we need to start building this community early: to figure out how to organize things; what tools people need; and how we can help others working on similar projects.
So please let us know what you're planning and making through the channels listed above. Let's learn and experiment together this summer. Happy webmaking!