Mozilla Webmaker weekly update for April 12, 2012
Tackling the "Planet Mozilla" firehose challenge: Mozilla as media organization
Lyre Calliope is a Mozilla community member who's been closely following our work around building tools and projects for webmakers — and is connecting it to the storytelling and "noise to signal" challenges Phillip Smith has been writing about.
"The problem is not unique to Planet Mozilla — it's a problem for the web. How do we find meaning in the era of Big Data? Let's use Planet Mozilla as a chance to tackle this challenge." –Lyre Calliope
"Planet Mozilla should evolve beyond being a glorified rss aggregator to a full blown news brand." –Philip Smith
Mozilla Open Badges launches Beta
Mozilla's Open Badges project now includes leading partners like the MacArthur Foundation, impressive collaborators (including NASA, Intel, Disney-Pixar, 4H and dozens of others now building badge programs using Mozilla tools) and — thanks to this week's new Beta release of Mozilla's Open Badges Infrastructure — publicly available software for badge issuers and developers to get on board and build with.
NOW OPEN: Apply to become a Knight-Mozilla News Fellow
The brand new Knight-Mozilla OpenNews web site is up and running — just in time to open applications for the 2012/13 Knight-Mozilla Fellowships! Apply now.
Fellows will be embedded with leading news organizations around the world, including the New York Times, the BBC, the Guardian, Zeit Online, La Nacion, Spiegel Online, The Boston Globe and Pro Publica.
Get involved:
Mozilla Popcorn Maker ships version 0.3: aka "Breakfast Club"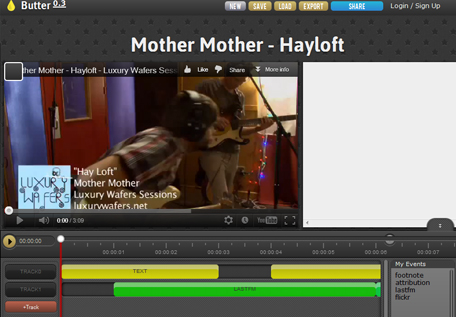 Why is it called "Breakfast Club?" Because it's all about the painful and poignant process of growing up. This release  aims at improving the user experience for Mozilla Popcorn Maker. New features: save and publish projects. New templates. Log in with BrowserID. Share you work. It's for all the brains, athletes, basket cases, princesses, criminals and neo maxi zoom dweebies out there.
Get involved:
Build 1Gbps apps from the future: Mozilla Ignite wants your feedback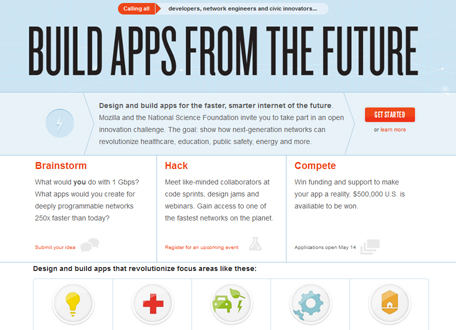 Mozilla Ignite is a new upcoming project and partnership between Mozilla and the National Science Foundation. The goal: invite developers to design and build apps for the smarter, faster networks of the future — in areas that matter like healthcare, education and energy.
The project will launch in early May. But in the mean time, we're seeking feedback from developers. Does this pre-release staging site provide the information you'd need to get involved?
Mozilla Summer 2012 Campaign: Teaching the world to code
As you know, we're gearing up for a major summer campaign. We've been working hard on getting the message right — especially on the front page and partner page.
Assessment and the Web
 "When designing assessment for the web, we should look at many different theories and apply whatever pieces fit the best. Being the visual type I couldn't help but draw a small illustration. Let me know if you found it helpful!" —Chloe Varelidi
Join the Wall Street Journal's Data Transparency Weekend
April 13 – 15. Help build free web tools that promote data transparency and control.