How do we grok the Planet Mozilla firehose? Mozilla community member and open journalism expert Phillip Smith has written three extremely thoughtful posts that are must-reads for anyone interested in the Planet Mozilla firehose challenge:

What's the problem?
In a word: growth. As Mozilla's grown, it's become increasingly difficult to get a birds-eye view of what everyone's working on. We need to ensure Mozilla's openness continues to drive meaningful engagement, instead of drowning ourselves in posts and data we can no longer meaningfully keep up with.
I'll admit: I no longer read Planet Mozilla. It's simply way too much stuff.  I find keeping up with the aggregated blog from my own team difficult enough.
Growth has also lead to questions around what is and is not appropriate for Planet Mozilla, which generated a large amount of spirited debate recently. But for me, the firehose problem is the most interesting one. As Phillip puts it, some core questions are:
1) What's the best way to package and amplify great Mozilla stories?
2) How do we reach new audiences with those stories? In ways that drive participation.
3) How do we showcase everything Mozilla is doing "beyond the browser?" As we go big in new spaces like mobile, apps, privacy and identity, education, etc?

Reporters covering Planet Mozilla as a beat
I'm not sure this problem can be solve by simply tweaking the tech. Maybe we need a dedicated human or humans to help us summarize, filter and storify the best of Planet Mozilla. Essentially: professional reporters who cover Planet Mozilla as a beat. As Phillip puts it:

When I think about Mozilla, I think of a city that is growing….

Like any city, I believe that Mozilla-ville needs a smart, scrappy news organization to help its citizens understand what's going on around them.

In Superman's city, Metropolis, that was the Daily Planet. In Mozilla-ville, I think that the job should go to Planet Mozilla.

Some of the most interesting technology news stories are happening right here in our city, Mozilla-ville, so why are we waiting for other news organizations to cover them?

We have the scoops. We have the experts. We have the technology. So what are we waiting for?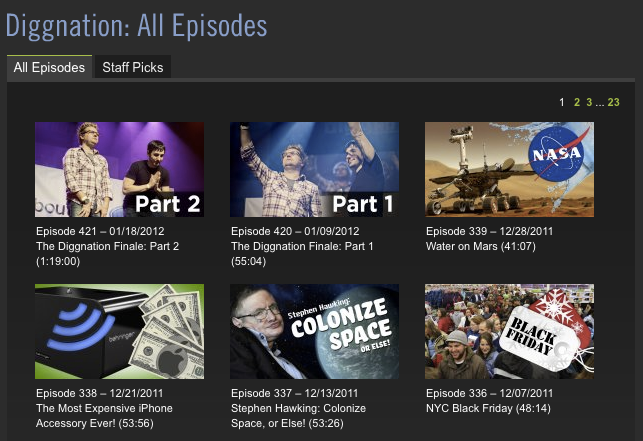 Other orgs are already doing it
"If Tumblr were a city of 42 million," [new Editor Jessica] Bennett said, referring to the number of Tumblr blogs that exist, "I'm trying to figure out how we cover the ideas, themes and people who live in it."
Storytelling matters. For openness, agility, and collaboration.
But wait — wouldn't hiring reporters violate Mozilla's whole DIY spirit? I don't think so. Phillip captures it well:
"Sources going direct" is both empowering, and limited. Some people are great at public speaking, giving interviews, producing rapid prototypes, writing lengthy essays on governance in newsgroups…

But, as a generalization, most people are not mind-blowingly excellent at telling their own stories. Call it humility, call it being busy, or maybe chalk it up to just not having gotten the hang of "talking out loud" — the important point is that we're currently missing a lot of the most interesting stories and work in Mozilla because they're not being told well, or not being told at all because we simply don't know about them.

Reading and summarizing Planet Mozilla — so you don't have to?
Here at the Mozilla Foundation we've been experimenting with our own firehose problem via these new weekly updates. We sprint and document together in our weekly community calls via etherpad, then have dedicated storytellers turn that grist into more polished update posts that real humans can read.
What if we were to do that for all of Mozilla? Feeding the best work from Planet Mozilla into a multimedia package and digest that gets presented and amplified in Mozilla's weekly all hands meetings?
What do you think? Has Mozilla-ville has grown large enough — and Planet Mozilla so full of great stories — that we could use a reporter covering it like a beat?